McGill announces Dr. Jean-Pierre Després as the 2018 Winner of the Manulife Prize for the Promotion of Active Health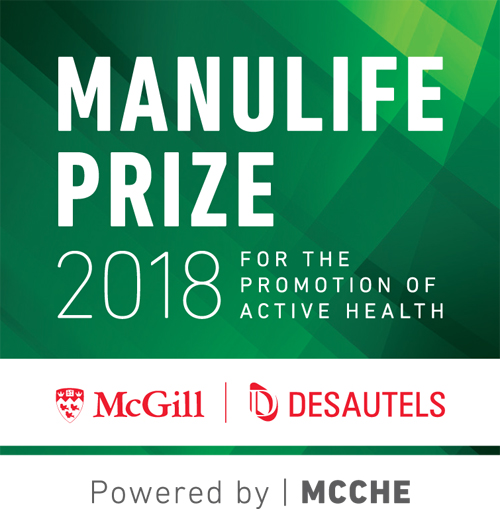 McGill University, in association with Manulife and the McGill Centre for the Convergence of Health and Economics (MCCHE), is pleased to announce that Dr. Jean-Pierre Després, Professor at the Department of Kinesiology, Faculty of Medicine at Université Laval and pioneer in developing screening techniques for visceral obesity, is the winner of the 2018 Manulife Prize for the Promotion of Active Health.  This award recognises research pioneers who screened for abdominal obesity and acted to prevent it.
With over 30 years of experience, Dr. Després is recognised for being the first to suggest that individuals with visceral obesity (characterized by an excess accumulation of body fat in the abdominal region) are at the highest risk for diabetes and cardiovascular disease. In line with these findings, he developed a novel approach to screen for visceral obesity. He determined that the combination of a high waist circumference with elevated blood triglycerides was predictive of an 85% chance of being diagnosed with visceral obesity – a screening approach that has been widely accepted by the international medical community.
To read more please visit this link
---